Top 10 Rated Tomball Licensed Electricians
Standard Electric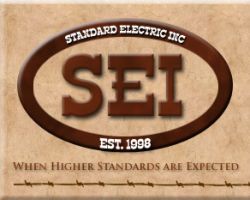 Even if you are handy around the house, there are a few jobs that should be left up to the expert Tomball electricians like the ones at Standard Electric. Working with the electrics of a home can be dangerous, confusing and is certainly something you do not want to get wrong. With a licensed electrician from this company, you can be sure that any project you may have will be solved with ease. This company is the leader when it comes to residential electrical work.
A Good Electrician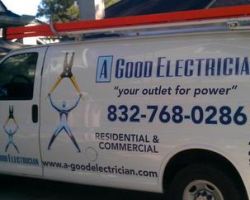 Finding a reliable electrician in Tomball, TX can be easier than you thought it would be when you call A Good Electrician to solve your issues or assist with a remodel. This highly professional company guarantees all of their work. They do not scare or pressure their clients into any services that they do not need or want. They present their clients with possible options and prices and then let them decide which solution would best suit their situation and home.
Trim Electric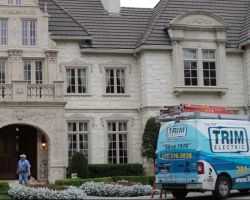 Trim Electric is one of the most trusted local electrical contractors in Tomball and in the whole of Texas. The services of this company have been highly rated by both customers and professional business organizations. Joe Palumbo began this company in 1978 and it has grown steadily since then. The owner and every electrician at this company work to ensure the total satisfaction of their customers as well as provide them with experience that can only be achieved with time.
J L Electric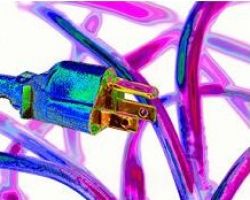 J L Electric not only provides their customers with the materials they will need for repairs and remodeling projects but this shop is also the home of the best independent electrical contractors. These experts work all week long, whenever is convenient for you including nights and weekends. Though their service is not 24-hour, they are available for special appointments upon request. There is nothing better than knowing the affordable services offered by these technicians are available when you need them.
AAA Bishop Electric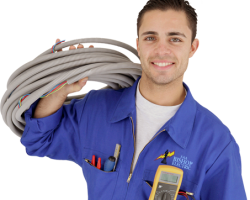 Reviews of AAA Bishop Electric make it clear that this company puts their clients first. The family-owned company has been serving the area for over 25 years, working for relatively cheap prices while never compromising quality. From a small commercial remodeling job to electrical home repairs, this company is ready to tackle any emergency or project you may have. From the personal attention they give each client to the expert knowledge and experience they can offer, the technicians at this company set the bar for other companies in the area.