Top 10 Rated Tulsa Kitchen Remodelers
Powers Design and Build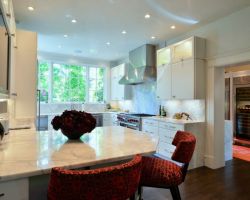 The professional team at Powers Design and Build believe their role is to help their clients achieve their dream homes. Over the years that they have been doing this they have assisted many residents in Tulsa with every aspect of their home but reviews often mention just how incredible the kitchens are. They are able to achieve results that are breathtaking in much shorter lengths of time and everything will be completed at some of the lowest prices in the industry.
The Buckingham Group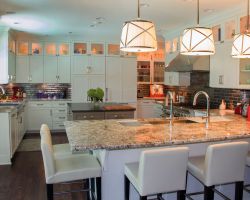 The Buckingham Group provides the expertise and the skills you need to carry out successful kitchen remodeling in Tulsa, OK. This company has helped countless homeowners in Oklahoma update their kitchens, restructure the rooms, and make them more inviting for the entire family. To get started working with this team, the first thing you will need to do is schedule a consultation. At this appointment you will be able to discuss your vision and get helpful advice from the experts as well as an estimate for the project.
Vision Construction Enterprises LLC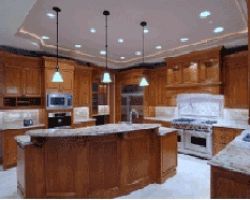 When the time comes to update your kitchen, hiring the professionals at Vision Construction Enterprises LLC is the best way to make sure the entire remodel is a success and does not cause you too much stress in the process. The team at this company provides expert craftsmanship, only use quality building materials and always works for affordable prices. No remodeling job is cheap but with the help of this team, you can end well within your budget and have a beautiful resulting kitchen that you will love to spend time in.
La Rue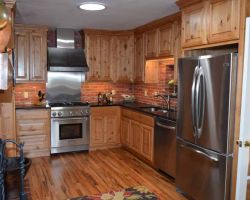 La Rue is a Tulsa kitchen remodeler that has experience with updating kitchens by gutting the entire room or simply installing new countertops. From the very first time you contact this company you will get a sense of how knowledgeable their team is and how well they will work with you. From the designers to the construction teams, every member of this company has the final goal of total customer satisfaction in mind. This means you can expect only the best results.
Frye Companies LLC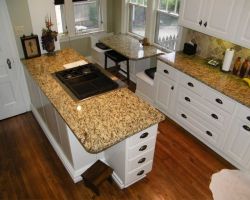 Frye Companies LLC is a kitchen remodeling contractor that is known not only for having a highly experienced team but for making the visions of their clients come to life. Any professional group can create a beautiful kitchen, but the secret is in creating a kitchen for their clients that both satisfies the client and keeps the high design and workmanship standards of the company. Out of the many local remodeling companies in the area, you can trust that this one will always have your best interests throughout the project.