Top 10 Rated Tulsa Movers
Terry Moving and Storage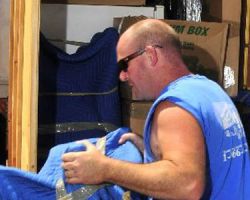 If you want to make sure that all of your possessions are cared for by the best Tulsa movers, then you need to hire the services of Terry Moving and Storage. This company has professional movers that take care of every step of the process. As movers and packers this means disassembling furniture, keeping everything organized, loading and unloading it, reassembling it and unpacking. According to reviews, when you hire this team you will love having them complete the moving process from start to finish.
Payday Moves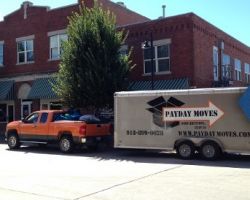 Payday Moves is known throughout the area for offering the highest quality moving services with an expert staff that take the stress out of the process. This moving company is comprehensive as they are able to offer both residential and commercial services. This team can even move your belongings into storage when your move needs to be delayed. You can even rely on this team for their nationwide moving services. The technicians will move you from one home or business to another at affordable prices and always with the best customer service.
All Over Movers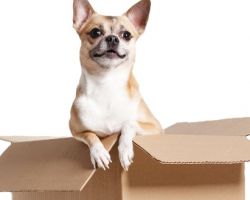 Whether you are moving a few things from an apartment or are looking to relocate an entire office space, All Over Movers has the team that can handle the job. When you first call this company you will receive a free estimate that will quickly tell you how affordable working with this service can be. They will respond within 24 hours of your inquiry so you can get the move started. As far as moving companies in Tulsa, OK go, this is one of the best.
Tulsa Truck Loading and Unloading Moving Company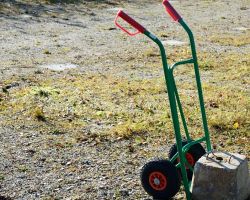 Tulsa Truck Loading and Unloading Moving Company is a local moving company that is dedicated to offering the highest quality moving services in Oklahoma. This company is fully licensed and insured so you know that they will be able to care for your possessions in a professional and reliable way. Hiring this company means getting the friendly service that can always be expected when working with a small local business. Using these house movers is a great choice especially for moves within Tulsa.
Fast Track Moving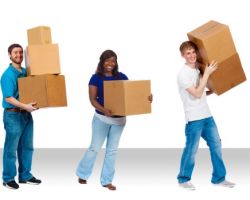 Fast Track Moving has helped countless homeowners pack, move and get settled into their new place. From moving the bulky furniture to moving precious items like a piano, this team has done it all. Moving is never cheap, but this company takes away some of the stress and the pressure by offering their help at rates homeowners can afford and by making the process as organized as possible. You will love working with the experienced technicians while they reduce the moving time and keep your belongings safe.