Top 10 Rated Baytown Companies Providing Temporary Housing for Leisure, Medical Treatment or Corporate Needs
Avalon Bay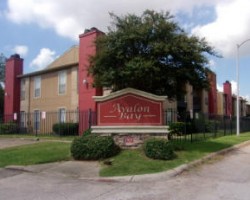 If your next business trip will be a bit longer than usual, you may be worried about cost. Staying in a hotel for extended periods of time can really strain your expense account. If you're seeking a lower-cost alternative but don't want to sacrifice safety, consider Avalon Bay. An excellent choice for extended-stay business trips, Avalon Bay has everything you need to feel right at home. The grounds are gated for security and feature a sparkling pool for refreshing yourself after a long day. Inside you'll find spacious floor plans, walk-in closets, built-in bookshelves and linen closets. Avalon Bay even offers fireplaces for cozy relaxation after a tough day at work.
The Preserve at Goose Creek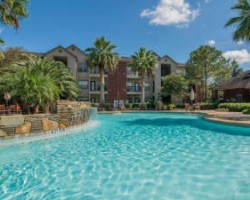 If you want your next business trip to feel like a vacation, consider, The Preserve at Goose Creek. This premiere community is filled with extras you'd expect to find at a luxury resort. Their fitness center is state of the art, offering something for everybody, and is open 24 hours for convenience. Take a tip in the pool or relax in the clubhouse after a long day at work. The community is secure for peace of mind. Inside your apartment, you'll love the spacious floor plans, modern lighting, private terraces and balconies, stainless steel appliances and in-unit laundry facilities in select homes. Come home to The Preserve the next time you travel to Baytown!
The Villas at Rollingbrook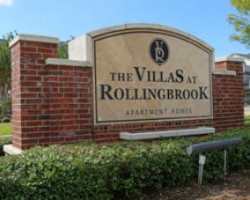 If you want your next business trip to feel more like actual travel and less like drudgery, consider The Villas at Rollingbrook. Whatever your business day entails, after work you'll feel like you're on vacation! With beautifully landscaped grounds, a resort-style pool, cyber cafe with Starbucks machine, fitness center with cardio and yoga equipment, free WiFi and much more, The Villas treats you like an honored guest. If you prefer to stay indoors after a hard day, you'll appreciate in-unit laundry facilities, sleek black appliances, brushed nickel accents, oval soaking tubs, gourmet kitchens and much more. The Villas wants you to truly feel at home, even if you're just staying a short while.
Hunt Garden Apartments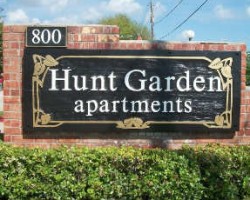 Convenience matters when searching for business travel accommodations. Just minutes from I-10, shopping, dining and more, Hunt Garden is one of the most conveniently located corporate rentals in Baytown. The easy living continues on-site, with a complete clothing care center, plenty of parking, a sparkling pool and tennis court for staying fit while you travel. Inside you'll find that each apartment has cozy touches you just can't find in a typical business-travel hotel. Whether you choose a one or two bedroom floor plan, you'll find plenty of open space, a private balcony or patio, walk-in closets, refreshing ceiling fans and, in select units, real wood-burning fireplaces.
Stone Brook by Cortland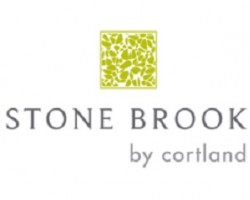 Business travel can be tough, especially if you're stuck in a cramped, noisy hotel. For your next trip to Baytown, forget the hassle and book a corporate stay at Stone Brook by Cortland. One of the finest corporate rentals in Baytown, Stone Brook offers cozy touches like nine-foot ceilings, granite counters, walk-in closets and more. You'll also enjoy the covered parking and secure, gated access. Choose from a one, two or three bedroom floor plan to accommodate any size business group. Conveniently located and close to dining, entertainment, shopping and much more, Stone Brook is a luxurious place to call home during business travel.